For those Undergoing a Psycho-Emotional or Spiritual Transformation  
Memoir

/ (Auto) Biography 
The Gulag Archipelago, Alexander Solzhenitsyn 
The Night Trilogy, Elie Wiesel  
Between the World and Me, Ta-Nehisi Coates
AutoBiography of Malcolm X, Alex Haley and Malcolm X
Hiking with Nietzsche, On becoming Who you Are, John Kaag   
~
Fiction

 
The Master and Margarita, Mikhail Bulgakov
Giovanni's Room, James Baldwin
One Flew Over the Cuckoo's Nest, Ken Kesey
Circe, Madeline Miller
~
Philosophical & Phenomenological
Seminar on Nietzsche's Zarathustra, Carl Jung 
The Finders, Jeffrey A. Martin 
~
Guidance 
~
Chronic Illness 
~
Archetypally Coherent Stories for Children and Young Adults 
Winnie the Pooh, A.A. Milne  
Alice in Wonderland, Lewis Carrol
The Hobbit & Lord of the Rings, J.R.R Tolkien
Grimms' Fairy Tales, Brothers Grimm  
Watchmen, Alan Moore
~
On the Preparation for Death
On Death and Dying, Elizabeth Kubler-Ross 
Die Wise, Stephen Jenkinson  
Products and Supplements 
A few of the products that we've loved over the years. The products listed below are not presented in any specific priority. Always consult with your healthcare provider before trying anything listed on this page.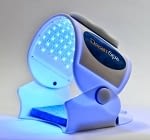 If you have brain fog or chronic fatigue this is an interesting product to try. There are a lot of ingredients but they are amazingly clean and tolerated by most people with chronic health conditions. They also have a caffeine-free version.
The biomat is one of those tools that you buy once and use every day for years. Its essential to have these at home to help deal with stress and detox. We take ours with us and have been using them for years.